It is difficult to find the right balance when providing nutritious food for our children. We eat with our eyes, and this is definitely the case with children. Nobody has ever heard a child say 'that broccoli looks delicious', therefore we must use our imagination. Chia seeds are full of antioxidants, and they provide fiber, iron, and calcium. They also contain high amounts of natural protein, so you feel fuller longer. But how can we make them appealing to children?
The answer to this question is chia pudding. The magical thing about chia pudding is its convenience, versatility and affordability. Whether you choose to prepare it for breakfast, lunch or as a light dessert it will stay fresh for up to five days. It is versatile as you can choose different toppings depending on your child's taste buds. An added bonus is the affordability, chia seeds are relatively inexpensive to buy. Therefore you can create budget saving meals to please the whole family.
Are you convinced enough to try it?
Here is the recipe:
Add one part milk to half part seed;
Set in the fridge for at least half an hour;
Top with ingredients of your choice.
Here are some of our favourite combinations: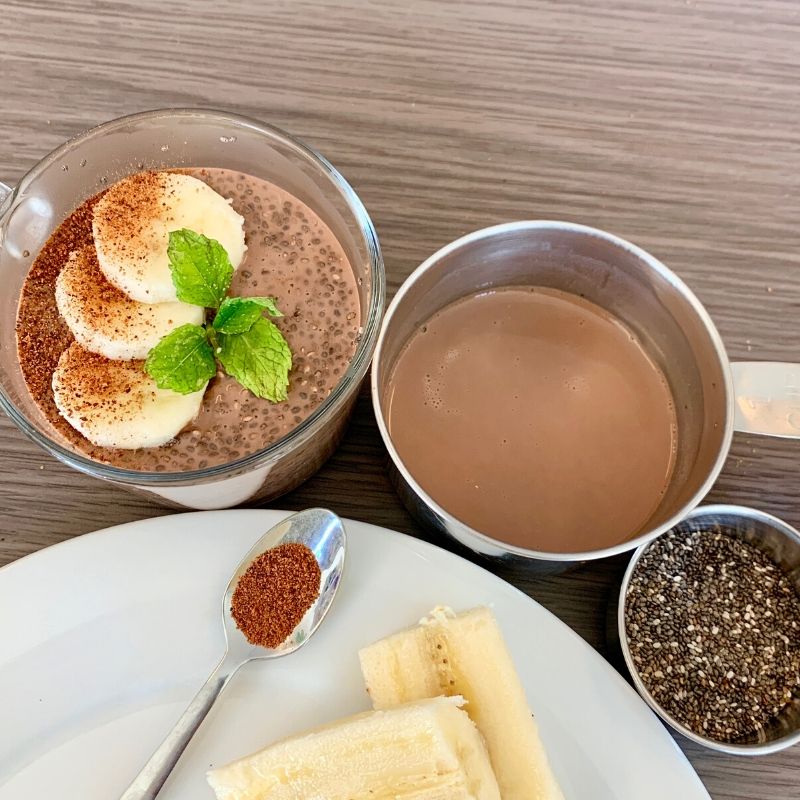 - Chocolate soymilk
- Chia seeds
- Banana
- Nutmeg

- Matcha powder
- Almond milk
- Chia seeds
- Cashews
- Raspberries
- Kiwi
- Honey

- Coconut milk
- Chia seeds
- Strawberries
- Almond butter
- Coconut flakes
- Dragon fruit
It is extremely easy to create, and your children will love its sweet taste and gooey texture. The whole family can enjoy this snack together without the sugar high. It can seem difficult at times to persuade your children to eat good foods, but with the right healthy recipes it is possible.